Milk Thistle, 500mg (100 caps)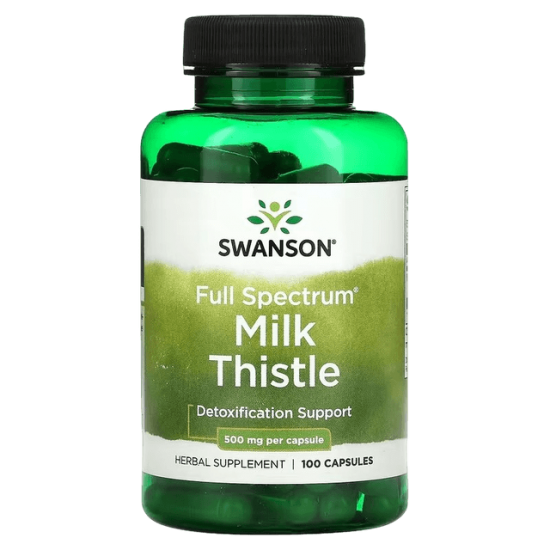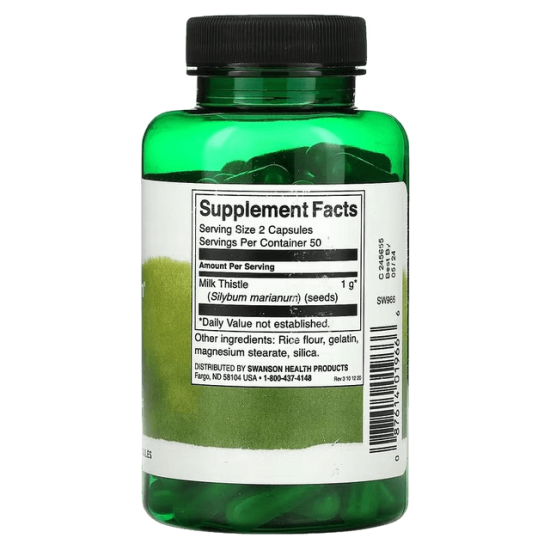 Milk Thistle, 500mg (100 caps)
Stock:

In Stock

Model:

P31217

Swanson
Description
Milk Thistle, 500mg
- Supports detoxification of the liver and overall liver health
- Full of antioxidant flavonoids
- Full Spectrum® formula features plant-based ingredients without unnecessary processing
You probably don't spend much time thinking about your liver, but it does lots of heavy lifting for you! It filters out toxins from your blood at the amazing rate of a quart per minute. It sorts out the good from the bad, keeping anything useful and tossing out the junk. As the world becomes more and more toxic, a liver working at optimal capacity plays a bigger role in health and wellbeing than ever before. Swanson's Milk Thistle supplement is the ultimate in liver health. Silymarin, a powerful antioxidant flavonoid, contains specific protective benefits for liver tissues, making milk thistle a premier liver tonic. Our convenient capsules deliver 500 mg of milk thistle nutrition that won't put a dent in your pocketbook.
Nutrition facts
Supplement Facts

Serving Size:

2 Capsules

Servings Per Container:

50

Amount Per Serving

%Daily Value*

Milk Thistle (Silybum marianum) (seeds)
1 g
*
*Daily Value not established.
Suggested usage
As a dietary supplement, take two capsules two to three times per day with water.
ADDITIONAL INFORMATION:

WARNING: For adults only. Consult your healthcare provider before using this or any product if you are pregnant or nursing, taking medication or have a medical condition.
Keep out of reach of children. Do not use if seal is broken. Store in a cool, dry place.